Accommodations in Williamsburg, Virginia
Williamsburg has a wide variety of hotel, suite and resort lodging options for traveling golfers. Spacious multi bedroom villas and condos are also available as well as hotels from today's most popular hotel chains that include breakfast and located a short distance from all area courses.
There are also several stay and play options. Kingsmill Resort and the Golden Horseshoe Resort in Colonial Williamsburg are two of the most well known golf resorts in the Eastern United States. Both have championship golf and lodging on site. Greenspring's Resort and Williamsburg National's two courses are adjacent to each other and a very convenient and affordable option as well.
Want a trip staying at a specific accommodation partner, click the listing below to learn more and request a trip quote.
Featured Accommodations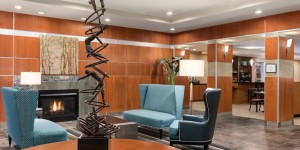 Holiday Inn Gateway is a great hotel for traveling golfers located within 15 minutes form …