Blue Ridge Golf Vacation Packages
A Blue Ridge Golf Vacation package features golf courses located in the western part of Virginia where nature has provided some of the top golf course designers a perfect canvas to create several of the mid Atlantic's best golf courses. There are several popular golf destinations in the western part of Virginia. Charlottesville area truly boasts some of Virginia's top courses. Front Royal and the Winchester area in Northwestern Virginia have quality courses scattered throughout the Shenandoah Valley.
The area located just west of 95 along the interstate 64 corridor headed towards Charlottesville offers some of this region's best. Central Virginia and the Charlottesville area have several courses that offer courses with consistently premium playing conditions usually reserved for the most exclusive private clubs. Spring Creek Golf Club twenty minutes from Charlottesville and Keswick Hall's Full Cry Golf Club (Virginia Golf Vacations Exclusive) are two of the best conditioned courses you will find in Virginia. Other notable Charlottesville area golf courses worth playing include Birdwood Golf Club affiliated with Boars Head Inn and the University of Virginia, it is a great test of golf course that gently rolls through the scenic Charlottesville countryside. Plus, Old Trail with beautiful mountain views and Wintergreen Resort's Stoney Creek course 45 minutes from downtown Charlottesville give traveling golfer plenty to choose from. The market place in Charlottesville has a tremendous collection of restaurants and the area is surrounded with some of the east coasts most well-known wineries.
Shenandoah Valley Golf Packages
The towns of Front Royal and Winchester in Virginia's Shenandoah Valley attract many golfers each spring and fall. Rock Harbor Golf Club now featuring two 18 hole courses, the Rock and The Boulder, Blue Ridge Shadows and Shenandoah Valley Golf club combine make for a unique, quality and very affordable golf trip. Most golfers stay onsite at Holiday Inn Blue Ridge Shadows which provides stay and play experience that is less expensive than most stay and play options. Change of seasons make a Shenandoah Valley Golf Package truly spectacular in the fall.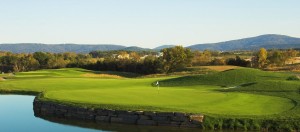 A scenic golf trip in the Shenandoah Valley
Quote Now
---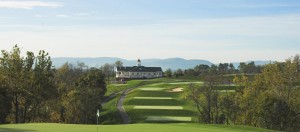 Stay and Play in the Blue Ridge Mountains
Quote Now
---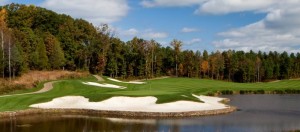 Summer golf trips from the Blue Ridge to the beach. A Virginia Golf trip between …
Quote Now
---