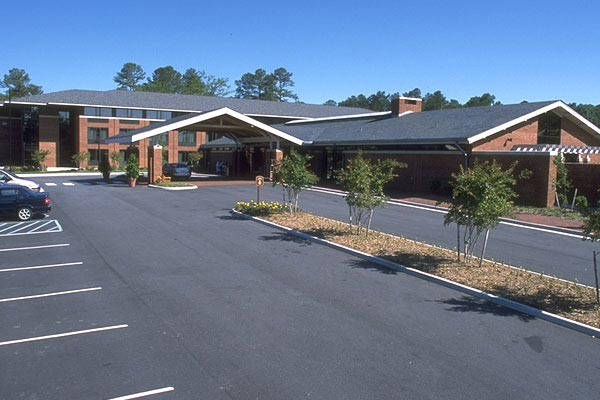 Colonial Williamsburg Woodlands Hotel
---
Prefer to stay onsite, but not at 'onsite' prices? Then the Williamsburg Woodlands Hotel & Suites is just the place. Nestled on the edge of a serene pine grove, this moderately-priced Williamsburg hotel is a golfer's haven. This official, onsite Colonial Williamsburg Hotel offers a value-packed experience that can't be found elsewhere in Williamsburg. The Golden Horseshoe Golf Club is onsite and offers the finest in Williamsburg golf. The 45-holes of championship golf are routinely awarded as one of the best golf experiences in America.
The Williamsburg Woodlands offers roomy, comfortable guestrooms and suites. Hotel guests receive a daily continental breakfast. Accommodations include a choice of two double beds or a king bed; complimentary WiFi and high-speed internet access; iron and ironing board and coffee maker. Suites also include a sitting area; sleep sofa (queen); microwave; refrigerator and two televisions. Huzzah! restaurant and lounge, outdoor pools, recreational amenities and laundry service are onsite.
Colonial Williamsburg Golf
Once at the hotel, golfers enjoy complimentary shuttle service to the Golden Horseshoe Golf Club as well as throughout Colonial Williamsburg's 301-acrea Historic Area, which is widely-recognized as the world's largest living history museum; the Resort Collection, which includes additional hotels, ten restaurants, The Spa of Colonial Williamsburg and additional recreational amenities; and shopping at the 26 Shops of Colonial Williamsburg and 40 boutiques and restaurants of Merchants Square. Stay at the Williamsburg Woodlands and enjoy Williamsburg's most complete golf experience!
Quote Now
[/tab]
*Click the title of each column to sort the table by column.