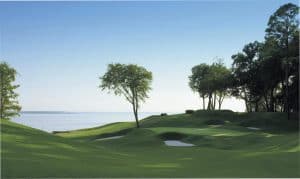 Fortunately for us golfers, we for the most part get a brief respite from the world of Covid 19 on the golf course. Covid can't take away that feeling we have after a great golf shot. Nor can Covid take away the camaraderie we enjoy with our best golf buddies. The good news is that if we want to travel a golf trip is one of the safest trips we can take and for us Virginians' no matter where we live there is a great golf trip just a short car ride away.
In lieu of trips to Myrtle Beach and Pinehurst this fall golfers from Coastal, Northern and Western Virginia should consider trips to Williamsburg and Charlottesville. Several of the country's top 100 public access courses are in these two destinations as well as some of the Mid-Atlantic's top resorts.
Central Virginia Golfers have the best of both worlds. Within the Commonwealth and just a couple hours away is a beach golf getaway in Virginia Beach and a mountain golf getaway in the Shenandoah Valley.
So don't give up so quickly on that golf trip. There are a lot of good options just a couple hours away for most Virginians. Plus a quick trip close to home can keep the wife happy. You can play 27 holes on Sunday and still be home in time for dinner!
Pick a destination and request a quote or visit our Virginia Golf Vacations destinations page to learn more about any one of our golf destinations.
Quote tip! If you request a quote give us your zip code and we can customize the trip to fit your best travel route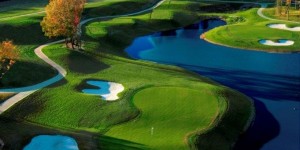 A Stay & Play Golf trip with affordable condo lodging and great golf. Williamsburg National boasts to distinctly different championship golf courses. The Jamestown Course (newly renovated greens) and the Yorktown Course one of the only courses in the region with over seeded fairways providing green grass fairways all year round. Enjoy spacious condos at the adjacent Greensprings Vacation Resort.
MY VIRGINIA GOLF TRIP QUOTE